Pack Expo 2022 - Packaging Machinery We Showcased At Our Booth
It felt good to be back at Pack Expo! This was the first time we showcased our most wanted packaging and vision inspection solutions as a proud member of Intertape Polymer Group. Watch the video and check out the rest of this post to learn more about our main three exhibits and feel the atmosphere at the show.

TT-50 HAND LOAD CARTONER
TT-50 Hand Load Cartoner is a semi-automatic packaging solution crafted for smaller businesses. This cartoning solution suits various products like jars, bottles, or electric devices. For the show, we used TT-50 to pack wrapped cookies in pre-broken, tuck-style cartons.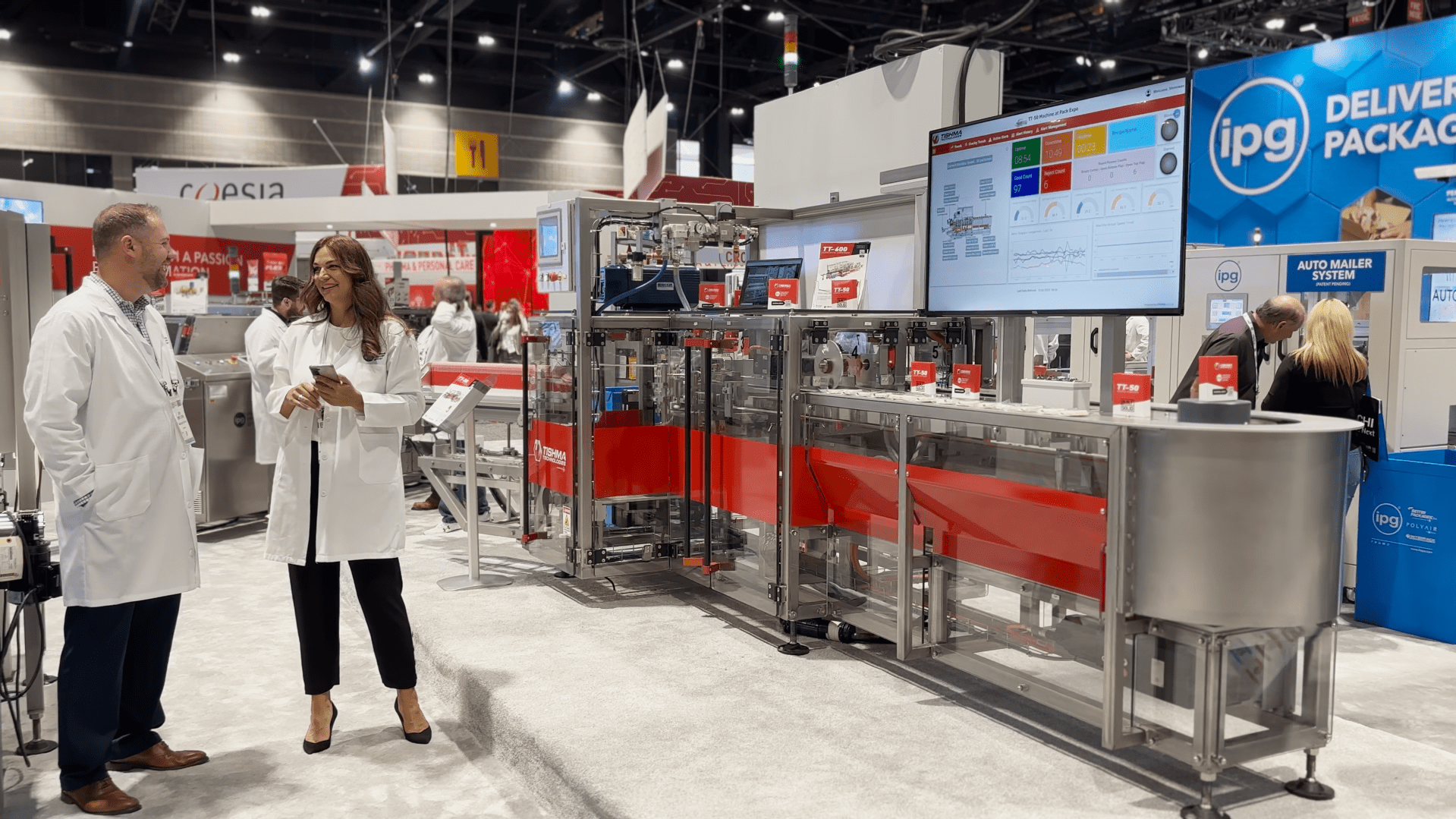 FLEX7 PRE-MADE POUCH FILL & SEAL MACHINE
Flex7 Pre-Made Pouch Fill & Seal Machine is applicable in various industries across the board. Being compatible with all standard (and not-so-standard) infeeds, Flex7 is a pouch packaging solution of choice, whether you are in the business of snacks, nutraceuticals, or home-care and personal care products.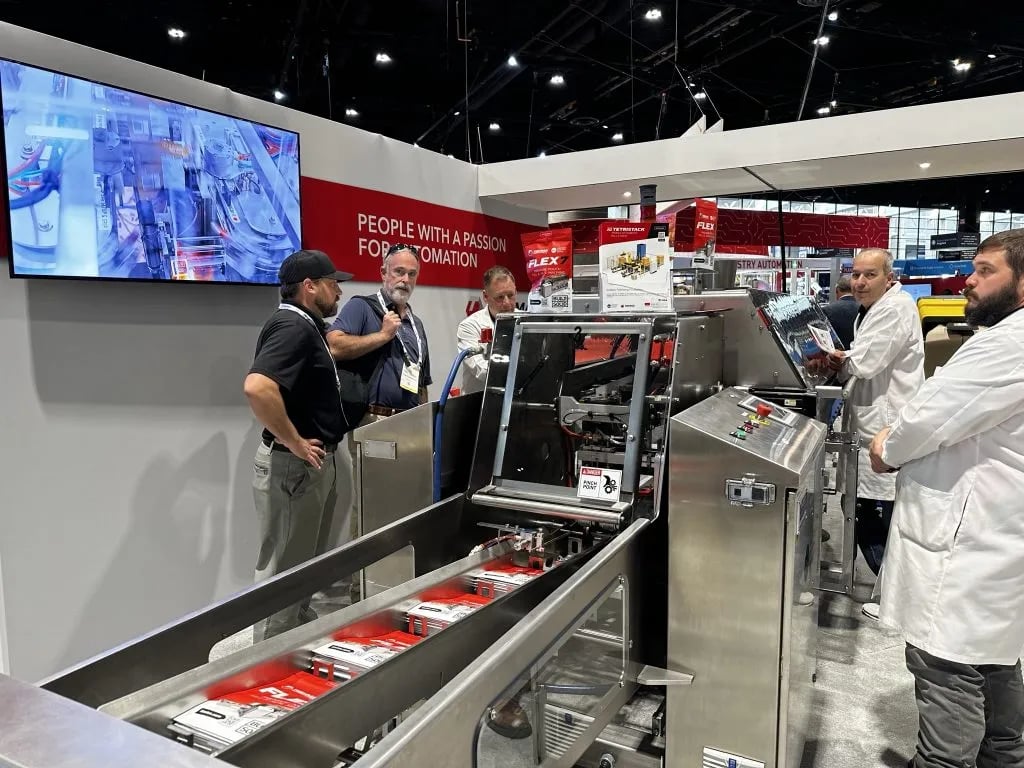 SafeSeal-AI vision inspection system harnesses the power of A.I. to offer an unbelievably easy-to-use in-line heat seal inspection system for the food and medical industries. Deep-learning A.I. vision tools and thermal imaging allows SafeSeal-Ai to find most sealing defects – including those that are almost impossible to find with rules-based vision tools or even standard vacuum-check inspections.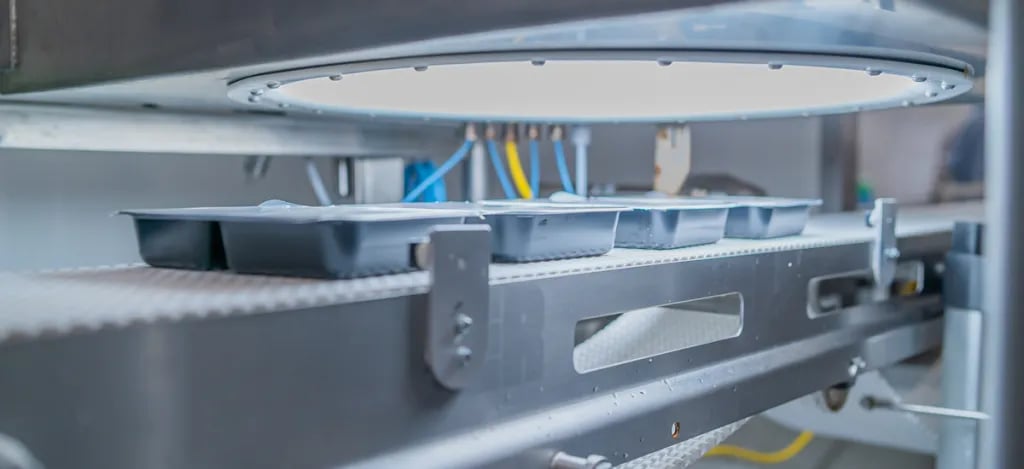 MACHINE AND PRODUCTION ANALYTICS DASHBOARD
The machine analytics dashboard allows you to monitor your packaging process and the overall status of the machine. It gives you information on how many packs per minute the machine is currently running and information on temperature, torque, and speeds on each of the servos. Additional sensors can be integrated according to the customer's needs. This dashboard also shows main OEM information like uptime, downtime, idle time, infeed or discharge blockages, rejects and reasons for rejects, and a good count. The analytics dashboard also provides information on machine trends, which allows the user to timely address all the issues regarding low output or the wearing down of certain parts.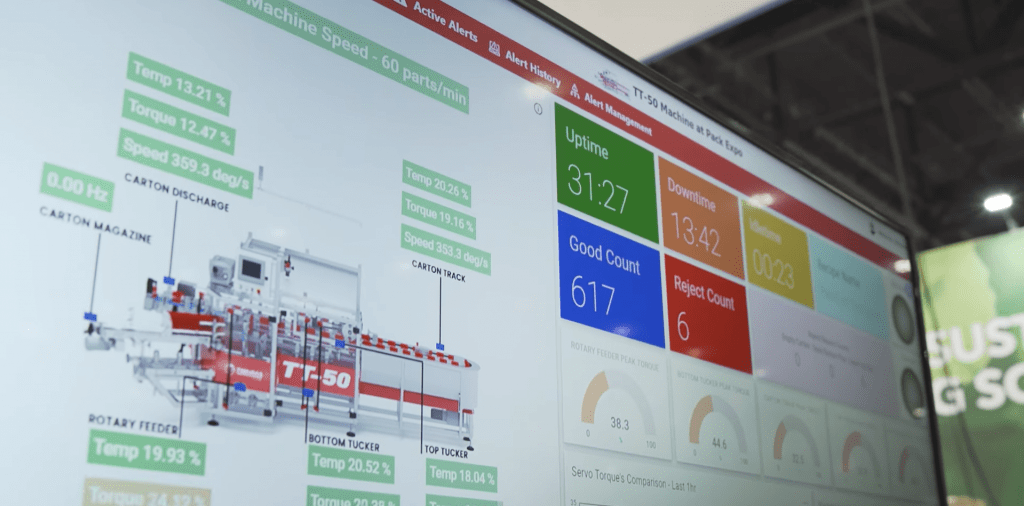 OPEN-HOUSE AUTOMATION EXPERIENCE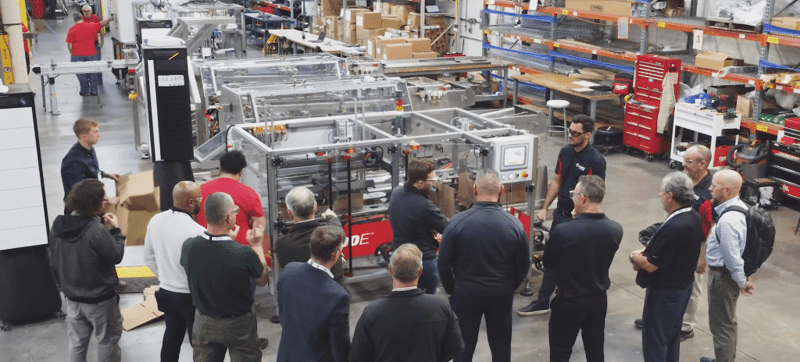 Besides everything you could see at our booth, we prepared something special this year: a chance to take a sneak-a-peak behind the scenes of Tishma Technologies. We arranged an Open House Automation Experience, an opportunity to visit our facility and see how we make automation happen. We hosted around 40 people from different industries, showed them around our facility, and allowed them to experience first-hand what's it like when a dedicated team of professionals works on a packaging solution designed specifically for clients' needs.
THE BIG COME-BACK
It would be an understatement to say we were excited to be at the show again, and according to the show statistics, we weren't the only ones! After four years, the entire packaging industry came together in a big way at McCormick Place in Chicago. With 2,200 exhibitors showcasing groundbreaking packaging and processing innovations over 1.2 million net square feet of exhibiting space, PACK EXPO International was the only time the whole industry came together this year. The show convened over 44,000 attendees, surpassing the 2018 event.
The show opened its doors with the industry ready to do business after years of consistent growth, reported show owner and producer PMMI, The Association for Packaging and Processing Technologies. In 2019, the market for packaging machinery was $10.8 billion; this year, the industry broke the $15 billion mark, a growth of 40%, according to PMMI's State of the Industry U.S. Packaging Machinery report.
Things are looking bright for the world of packaging, and we look forward to next year's expo!