Hand-Load Cartoner For Electrical Devices
Our cartoning machinery is widely used by electrical device manufacturers for packaging electrical outlets, switches, and other related components into cartons for distribution and sale. This type of packaging requires specialized machinery that can efficiently handle and package these delicate and often intricate devices. The packaging machinery we develop can feature various filling systems, from fully automatic pick and place devices to manual loading – to ensure that each carton is filled with the correct number of components and that they are properly protected during transportation. In this blog post, we will showcase one of our recent automation projects in this type of industry.
Our task was to design and build a semi-automatic, top-load case packer for their proprietary products that will respond to all packaging needs the client specified.
The TT-50 is a continuous motion hand load cartoner that can reach speeds up to 80 cartons per minute. It is designed and built for manual cartoning of standard duplex receptacles, and residential grade switches in pre-broken, windowed tuck-style cartons. This top-load cartoning machine features a compact footprint that allows you to save on your floor space. At the same time, its simplicity and ergonomic design will enable you to pack and prepare your products for shipping and stacking quickly and efficiently.
-Speeds up to 80 Cartons/Minute
-Compact Overall Footprint
-Integrated Product Presence Verification System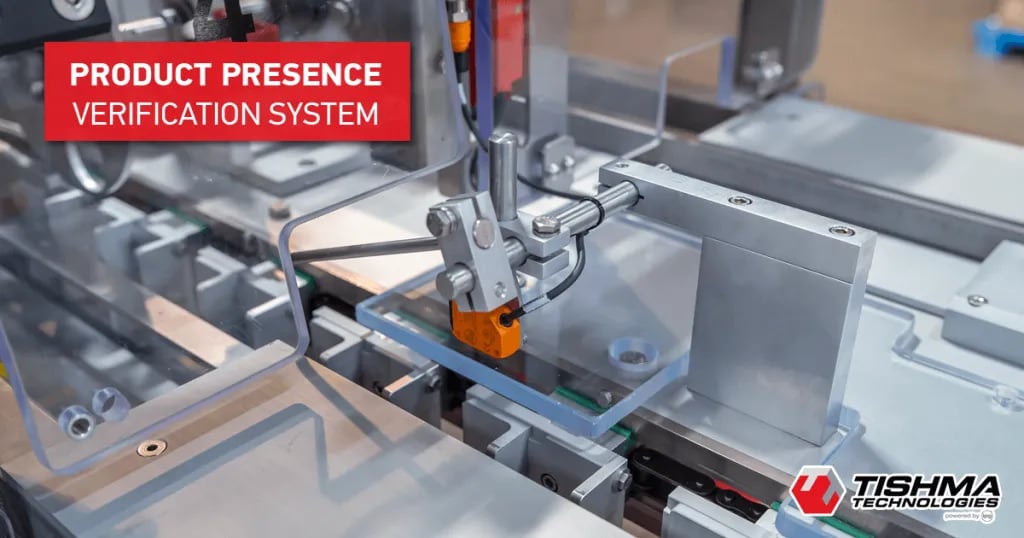 Operation Overview
Cartons are picked from a 48" powered carton magazine with a tubular stainless-steel frame, twin chain feed with shaft-mounted pressure plate, and 1/8 HP drive motor with air clutch. A gear-driven rotary feeder with vacuum-assisted cup carton placers erects the carton. A Venturi dual aspirator type vacuum system with monitoring gauges assures pressure at the carton pickoff point is supplied. Cartons are processed through the machine utilizing a heavy-duty, endless chain conveyor with one set of precision-milled, mechanical adjustable carton pockets. Pockets are mounted on aluminum tooled mounting blocks with UHMW plastic fittings to reduce maintenance and lubrication requirements.
After the cartons are placed in the carton pockets, bottom flaps are tucked and closed, and dual top flaps are pushed out for easier loading. Operators pick the products from a product staging area and load them manually into the carton. Product presence verification systems checks if the carton is loaded, carton top flaps are tucked and closed, and the carton is discharged for further processing.
TT-50 features an overall compact footprint, so you can rest assured it will fit your floor space. Reliable and portable with simple operation and a user-friendly interface, TT-50 will be up and running in no time, providing you with the best carton-packing automation. Built from welded solid stainless steel with hinged cover panels and safety electrical interlocks, TT-50 is a powerful and efficient vertical cartoner that meets the highest standards with state-of-the-art simplicity.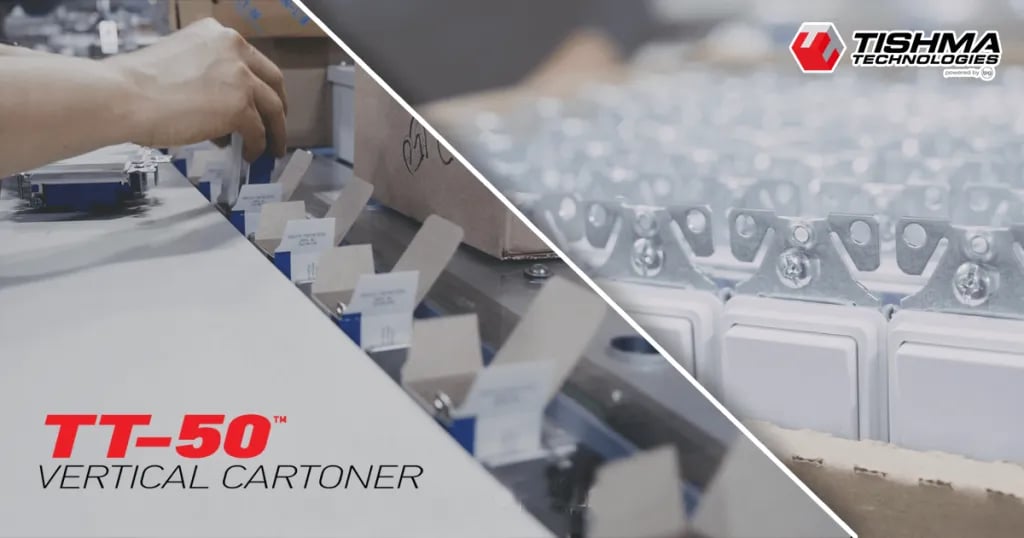 Part of being a good packaging machine manufacturer is acknowledging that every client is special. We see the client's specific demands as a challenge, and responding to that challenge is what makes us stronger and more experienced. So, if you are an electric equipment manufacturer in search of a packaging solution, don't hesitate to contact us!